Summary
Highlights HERAUSFORDERUNGUm Kunden mit relevanten Informationen kanalübergreifend und personalisiert anzusprechen, erfordert es konsistente Daten.Insellösungen in der IT erschweren das Aussteuern von gezielten Kampagnen. VISION/ZIELSchaffung eines 360°-Blicks auf Ihre Kunden. Personalisiertes Marketing durch Sammeln, Struktu-rieren und Analysieren anfallender und resultierender Daten.Gezielte Vermarktung Ihrer Produkte mittels CRM & Kampagnenmanagement. LÖSUNGSUMSETZUNGModernes CRM- und Kampagnensystem bieten die notwendige Visibilität, um sicherzustellen, dass die gestiegenen Ansprüche heutiger Konsumenten erfüllt und sogar übertroffen werden. So bleiben Sie auf Dauer wettbewerbsfähig. Description KUNDENVORTEILEStoßen Sie aus einem einzigartigem Systemverbund zielgerichtete Marketingkampagnen kanalübergreifend und automatisiert an. Steigern Sie Ihre Produktivität und reduzieren Sie die Time-to-Market.Arvato Systems setzt Projekte für die erfolgreichsten Unternehmen unterschiedlichster Branchen um. Schwerpunkte des IT-Spezialisten sind beispielsweise Kunden aus Handel, Medien, Gesundheitswesen sowie die Energie- und Versorgungswirtschaft.
Partner Tier

registered

YEAR OF FOUNDING

1978

Appexchange Reviews

0

Appexchange Rating

0/5

Certified Professionals

5

Phone

+49 5241 80 49069
# Focus
# Service lines
# Salesforce Expertise
#25% Preconfigured Solutions
# Certifications (10)
# Portfolio
Key clients:
# Geographic Focus
Languages: English, German
International: France, Germany, Italy, Japan, United Kingdom
# You will also like these agencies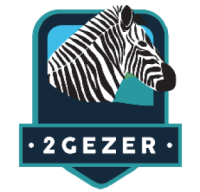 ---
Make IT Happen / Salesforce + Data
Experts des processus CRM B2B et B2C : Marketing, Commerce, Relation Clients et Partenaires
Certified Professionals: 7
AppExhange Reviews: 3
AppExhange Rating: n/a
International: France
---
Your Multi-Cloud Specialist
Established in 2009, Laputa serves Greater China, APAC & EMEA countries. We focus on premier consulting & implementation services on CRM, Service Management and Cloud solutions. In 2017, Laputa became a member of DCH Holdings company.
Certified Professionals: 17
AppExhange Reviews: 2
AppExhange Rating: n/a
International: 6 States
---
Intégrateur, Paris, France
Nos consultants vous accompagnent sur les usages de la solution, son paramétrage. Ils sont constamment à l'écoute de vos besoins et de vos exigences et vous proposent d'intégrer des parcours de prise en main de la solution, entre formation et coaching.
Certified Professionals: 87
AppExhange Reviews: 4
AppExhange Rating: n/a
International: 3 States
---
Marketing, Sales and BI consultancy firm
Velvet is a french consultancy firm founded in 2004. Our consultants, in collaboration with your marketing teams, sales teams, customer service teams or IT Department, can assist you in the enhancement of your CRM approach
Certified Professionals: 7
AppExhange Reviews: 1
AppExhange Rating: n/a
International: France
---
Digital transformation through Salesforce CPQ, Quote-to-Cash, and Billing
Simplus is a Platinum Salesforce Partner and provider of Quote-to-Cash implementations. We provide enterprise-wide digital transformation through advisory, implementation, change management, custom configuration, and managed services. Visit simplus.com.
Certified Professionals: 247
AppExhange Reviews: 189
AppExhange Rating: n/a
International: 9 States